7 day time travel through a staggering wealth of medieval, modern and contemporary architecture in Ahmedabad, India's first UNESCO World heritage City. See works of unnamed 15th century architects, and celebrated modern masters like Louis Kahn and Le Corbusier.
HIGHLIGHTS
Architecture, monument and city walks guided by urban designers and architects from Chaal.Chaal.Agency
Expert lectures on the history of the heritage city
Visits to the magnificent stepwells and temples in Patan and Modhera
Visits to India's most significant built icons from the 20th century
Interactions with practicing architects and professionals
Best of local cuisine
SUITABLE FOR
Students, teachers, professionals and enthusiasts of architecture and design.
Anyone interested in architecture, history and art.
PRICES START AT
US$ 900 per person
DATES
December 1-7, 2019
LANGUAGE OF DISCOURSE
English and Spanish ( Mentors also speak Hindi and Gujarati )
Only 15 places available. Bookings close on October 15, 2019
ARCHITECTURE IN AHMEDABAD
7 Day Architecture Tour Guided by Experts
The Western Indian city of Ahmedabad was one of the post-independence starting points of Indian architectural modernism, and therefore, is a cultural hub of extraordinary relevance in architectural terms.
In this 7 Day Tour, through expert-guided experiences of medieval era mosques, dargahs, and stepwells, to some of the most significant built icons of India's 20th century -along with some of the most relevant buildings of contemporary times, participants will gain a good sense of the development, transformations, and influences , in relation to larger historical events that have defined the city (and the country) till date.
THE TOUR EXPERIENCE
Curated walkthroughs guided by architects and urban designers, of iconic medieval architecture and structures created by modern global and Indian masters in Ahmedabad, India's first UNESCO World Heritage City.
Understanding, through architecture, details and urban fabric, the history of the walled city founded by Ahmed Shah in 1411. Visit to Dargahs, mosques, tombs, temples and the numerous stepwells.
Unique housing clusters called the pols make up the fortified old city. The tour will arrange expert-guided and -narrated walks in some of the most eminent pols which will explore the evolution of this unique living heritage of the city and examine the history of some of the houses that are still being used for their original purposes.
MODERN AND POST-MODERN ARCHITECTURE
After independence, Master architects like Le Corbusier, Louis I Kahn, B.V. Doshi were invited to design and build important institutes such as Mill Owners Association Building, Indian Institute of Management and Centre for Environment Planning and Technology to name a few. Each of these were key in defining the path for modern architecture in India. The tour will encompass an array of such architectural marvels to help understand the developments and influences on today's contemporary architecture.
Visits to the iconic Kalam Khush (happy pen) handmade paper manufacturing unit, an offshoot of the paper-making unit originally set up by Mahatma Gandhi in his ashram. And the Calico Museum of Textiles with its wealth of medieval court textiles, 19th century tie-dyes and religious textiles, sculpture, miniature paintings and craft.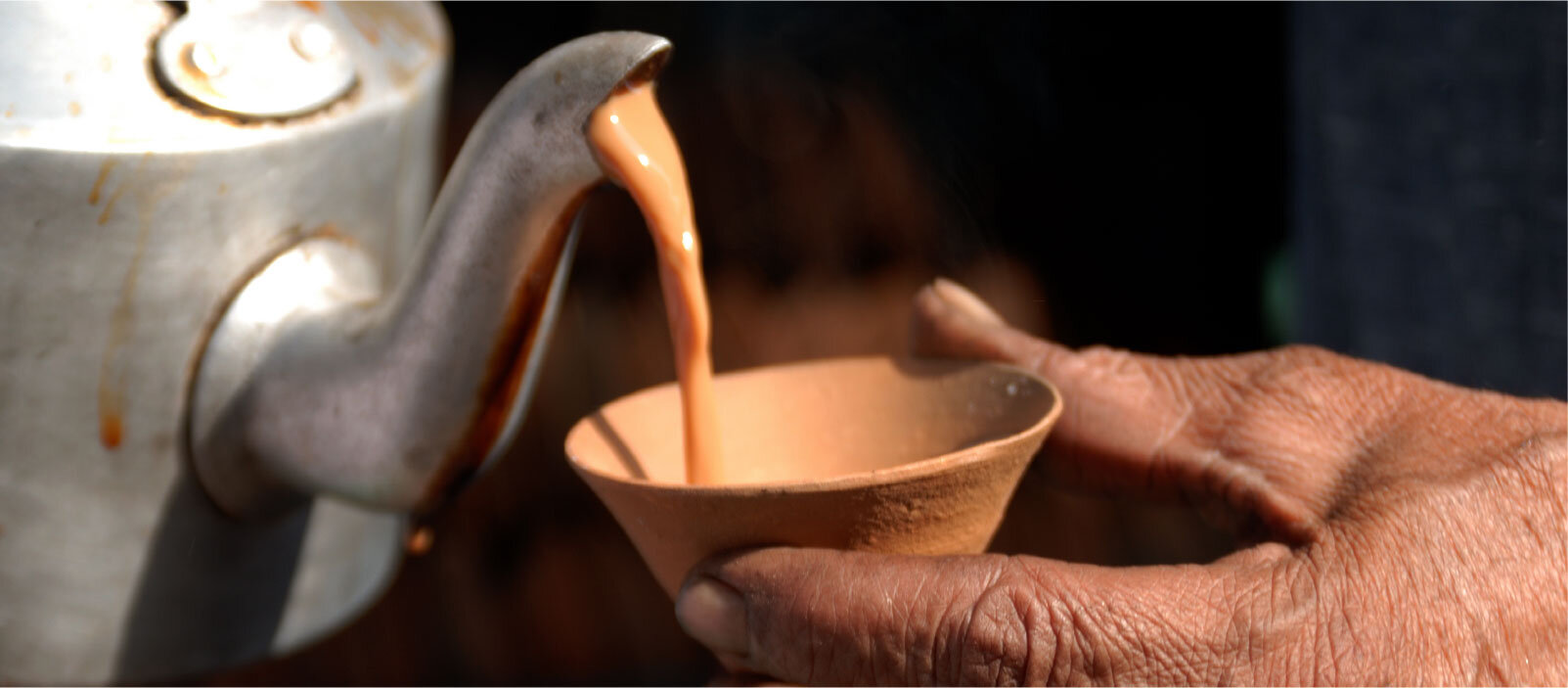 Heritage walks, Mahatma Gandhi's home, Ahmedabad's iconic night food market and Sunday Market, the Sabarmati riverfront and more.
VISHALLA
Vishalla is a magical experience in an open-air, lantern-lit, rural setting. An endless thali of Gujarati under open-air awnings., accompanied by folk music, dance and puppet shows.
AGASHIYE
On the rooftop terrace of the city's finest heritage hotel, Agashiye's daily-changing, all-veg menu is a cultural journey around the uniquely sweet Gujarati thali
Bookings close on October 15, 2019. Only 15 places available
ABOUT CHAAL CHAAL AGENCY
Design-research collaborative operating out of Ahmedabad, India, and Bogotá, Colombia. It aims to trigger transformations towards more self-sufficient and cohesive environments through evolving micro-operations involving students, allied organizations, and proactive communities.
SEBASTIAN TRUJILLO
Co-founder | Chaal.Chaal.Agency,
Architect with specialisation in History, Theory and Criticism
Faculty, CEPT University, Ahmedabad, India
Visiting Faculty, Isthmus University, Panama
KRUTI SHAH
Co-founder | Chaal.Chaal.Agency
Architect with specialisation in Architectural Design
Studio tutor, Faculty of Planning
Visiting faculty, Faculty of Architecture, CEPT University, Ahmedabad
Our mentors speak English, Spanish, Gujarati and Hindi
TOUR GALLERY
Scenes from an immersive and inspiring journey with historical architecture, contemporary design, vibrant communities and ethnic cuisine.
PRICES STARTING AT US$ 900 PER PERSON
7 days 8 nights Hotel Accommodation. All transportation in Airconditioned Bus • All Breakfast and Lunches . 2 Special dinners. Not including airfare
Or email booking@gormei.com
Bookings close on October 15, 2019. Only 15 places available.
SAFETY
Our hospitality partners are world class and have decades of experience in hosting global travellers. Groups are accompanied by an experienced tour services director to cater to every need or contingency. All travel is via private fleets, run by verified operators.
HEALTH & HYGIENE
Our handpicked partners and vendors adhere to the highest standards of cleanliness and hygiene. Please consult our pre-trip guide for tips or ask our local team for safe dining suggestions.
CUSTOMISE YOUR TOUR
India By Hand Connoisseur tours can be designed specifically around your interests.
Email booking@gormei.com or Whatsapp +85296307513 for a free consultation.
OTHER INDIA BY HAND EXPERIENCES