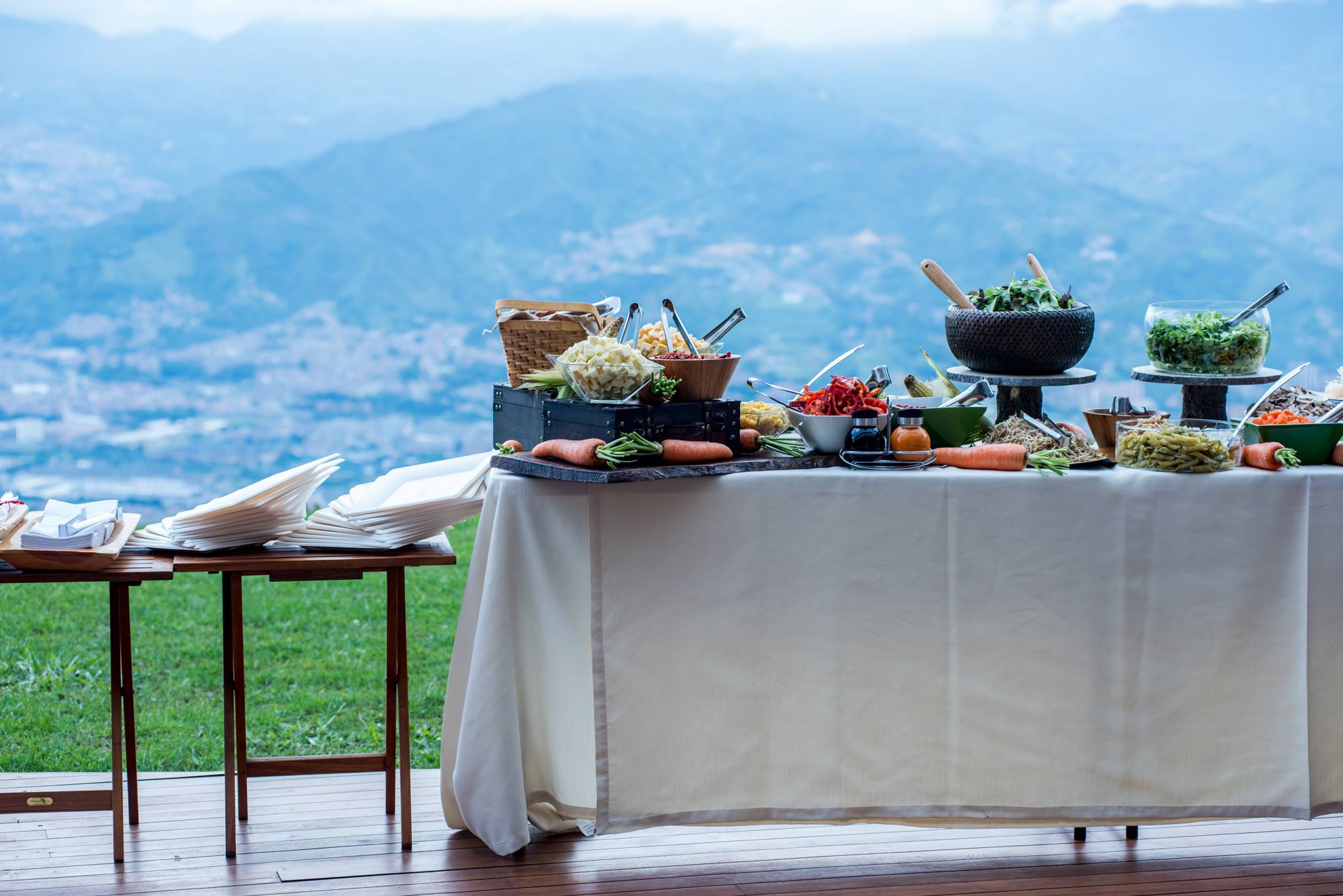 COLOMBIA is MAGIC REALISM
Enchanting beauty and vivid colours: The Land of Magical Realism. From the vibrant energy of Bogotá to the picturesque coffee farms in the Andes - every part of Colombia entices more than the other. There is much to experience here, but as Gabriel García Marquez puts it: "There is always something left to love".
A PLATE OF A THOUSAND COLOURS
Walk through a Colombian market with Gormei Travel to discover a new world. Granadilla, uchuva, curuba…. exotic fruits of all colours. Explore thousands of kinds of platanos and patatas you didn't know existed. Take a break and indulge in a meat-full plate of Bandeja Paisa or a hearty bowl of Sanchocho soup. The Colombian flavour is a unique melange of indigenous Amerindian, Spanish, and Afro-caribbean influences. And it all goes well with a cup of aromatic Arabica coffee, or for a kick, a shot of anise-flavoured Aguardiente. ¡Salud!
THE POSSIBILITIES
WORLD's BEST COFFEE
The best coffee in the world comes from here! Gormei Travel will take you right to its origin: the farms and valleys of Colombia's Coffee Region. As you explore this picturesque part of the country, and have your nth cup of café - you'll understand why a cup of coffee here extraordinary.
COLONIAL CHARM
Strolling through Cartagena's narrow cobbled streets surrounded by charming old colonial houses is like being transported back in time. The sounds of the Caribbean sea nearby all add to the dreamlike vibe of this town. What will wake you up though is the pop of colours and flavours of the local Caribbean-inspired cuisine.
PACIFIC & CARIBBEAN COASTS
Colombia is blessed by two coasts but you don't have to chose only one. Set on an adventure in the more rugged Pacific coast and end your journey by the pristine beaches of the Caribbean. There's plenty to do (including relaxing) and definitely lots fresh food waiting by the sea.
IT's TIME TO SALSA
If you wanted a fiesta, Colombia will give you one each day of the year. Rhythm is part of life here so take the chance to dance some Salsa. Not for you? Try Cumbia or Champeta. It's hard not to be festive with the explosion of colours around: the costumes, the flowers, and of course, the food.
COLOMBIA'S AMAZoN
Put your explorer shoes on and enter the Amazon. This region of Colombia (a third of the country) is so rich in life that every passing moment exposes one to a new set of wildlife, indigenous communities, cultures and cuisines that you've never experienced before.
DIVERSE LANDSCAPES
Wake up in the rainforests of the Amazon, cross the Andes mountains, and end your trip chilling in a hammock with cold drink by the Caribbean. Life is easy in Colombia, but what's difficult really choosing from the many options the country has to offer.
Vibrant Cities: Bogota, Medellin, Cali
City-hopping in Colombia is one of the best ways to explore the diversity of the country. Spend a few days in Bogotá - the bustling artsy capital that sits on top of a mountain. Relax in the more laid back Medellín - the city of eternal spring. And dance all night in Cali - the ever-vibrant capital of salsa. They're all different, but they all share a colourful energy, delectable cuisines, and the kindest of people you'll ever meet.
Amakuna, our Partner for Colombia, is a leading specialist for luxury travel in Colombia, creating authentic, tailor-made holidays and curating unforgettable experiences.
With help from Amakuna specialists, your Gormei Travel Concierge will provide you with a completely bespoke itinerary, tailored to your preferences, and allowing you to explore all that there is to see and do in this diverse land.
When you are in Colombia, Amakuna's on-the-ground specialists will take care of every detail right from meeting you at the airport to the last day of your holiday, with handpicked, local guides and 24 hour support.